Pankaj Advani scores grand double at World Billiards Championship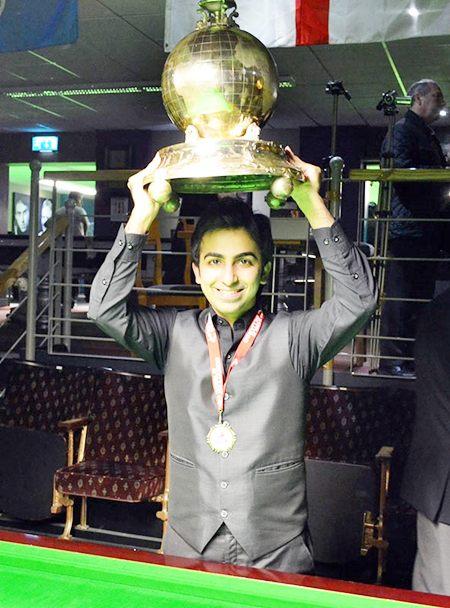 Pankaj Advani completed a clean sweep of the 150-up and Timed formats titles after trouncing England's Robert Hall 1928-893 in the final of the World Billiards Championship in Leeds, on Wednesday night.
The ace Indian cueist, who clinched the 150-up short format crown last week, beating Singapore's Peter Gilchrist in the final, was always in command as he registered breaks of 63, 185, 85, 92, 123, 94, 182, 289, 145, 94, 93, 59, 58, 62, 90 on his visits to the table in the Timed format final.
Hall, who was appearing in his first World Championship final, could only watch the accuracy of Advani's potting. Breaks of 89, 64, 64, 86, 92, 64 were the best he could come up with.
At the end of the first session of 150 minutes, Advani led by 261 points (746-485).
"It's always great to win outside home. I just can't describe my emotions now because it has been crazy here. I have also worked really hard to win some of the major tournaments this year," said Advani after the triumph.
Earlier in the day, the 29-year-old Advani held his nerve to edge past last year's runner-up David Causier of England in the semi-finals by a mere five points, winning 1180-1175.
Hall got the better of Advani's Bangalore mate Balachandra Bhaskar, 978-824 in the other semi-final.
Read More..